Steel resignation raises difficult questions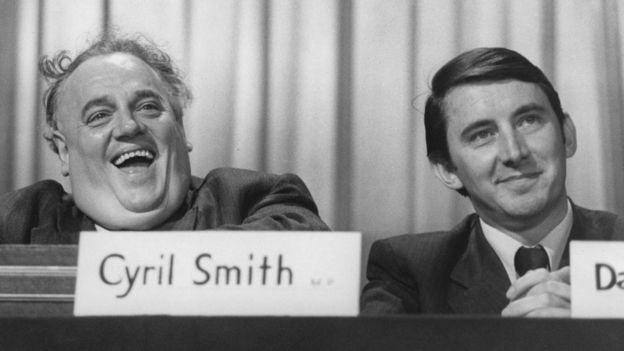 Cyril Smith/David Steel (Photo: Getty/BBC)
David Steel, the former leader of the Liberal Party, has today resigned from the Liberal Democrats following publication of a report by the

Independent Inquiry into Child Sexual Abuse (IICSA).

The inquiry found that Steel had "turned a blind eye" to claims of child abuse and had abdicated responsibility in relation to accusations relating to Cyril Smith, the MP for Rochdale between 1972 and 1992.

Steel opted to resign in order to prevent his family having to suffer "distress", and also to avoid "turmoil" for the party. It is unclear how his belated resignation will achieve either of those objectives, and it must be said that - in the circumstances - they appear a rather misplaced set of priorities.

While I believe the resignation was the only genuine option left available to Steel, I am disappointed by the apparently unrepentant attitude. His argument that he was being made "a proxy for Cyril Smith" shows either a surprising lack of insight or a refusal to accept responsibility for his inaction. Certainly the notion that the allegations "had nothing to do with [Steel]" because they occurred prior to Smith's election to parliament is as facile as it is intellectually unsustainable. Steel's insistence that Smith "was never a friend of mine" is, frankly, irrelevant to the more pertinent issue of his responsibilities.

Steel is not the only focus of the IISCA's report, which accuses various political partiers and associations of "regularly put[ting] their own reputations or political interests before child protection". But it has focused on the former leader as "an example of a highly placed politician turning a blind eye to something that was potentially troublesome to his party, with no apparent regard for criminal acts which might have occurred or for any victims, past or future".

I see no need to repeat the allegations surrounding Smith here, which are after all very much within the public domain and widely known.

What concerns me more are what this means for the party today. Willie Rennie rightly said the report was "powerful", that it needed to be learned from and that Steel was right to retire from public life. All that is undoubtedly correct, but we can ill afford to see this as the failure of an individual (however influential) : what is needed isn't some reflection on the shortcomings of a former leader but an acceptance that any failure is an institutional failure that requires an institutional response.

The most obvious concern is in relation to the way in which the party has dealt with this - indeed, how we tend to deal with scandals generally. The basic fact remains that Steel was recently suspended from the Liberal Democrats, investigated and then reinstated when it was felt there was insufficient evidence of wrongdoing. I am not aware of IISCA having access to evidence the party was unaware of, which raises significant questions about competence and thoroughness. Why should a consideration of precisely the same evidence result in two wildly different conclusions?

T

he very best that can be said is that's it looks dreadful.

It is too easy to dismiss cases such as this as personal matters, but it would be wrong to do so. I'm not sure that was Willie Rennie's intention today, but we need to make it clearer that the liberal Democrats - and not only has Steel - have failed Smith's victims. At a time when so many question whether they can trust the Liberal Democrats, we have to honestly accept, address and own our mistakes.

Another concern is the ways in which many party members have defended Steel today. The first defence - that Steel deserved better on account of how much he did for the party and the cause of liberalism over five decades - seems to my mind to represent a perverse suggestion that senior figures should not only be treated with undue deference. I see this as a dangerous tendency in a party that promotes equity in public life.

The second defence is more reasonable but equally as predictable: both Cyril Smith and David Steel were products of their times and should be judged accordingly. Cue various people explaining how attitudes towards child abuse were so different in the 1970s and 1980s.

I have to disagree that such thinking represent a valid excuse, let alone justifiable reason. In regards his being a product of his times, of course he was. But even by the standards of those times, the offences Smith was alleged to commit were seen as warranting a police investigation.

After initially finding no case to answer, Private Eye published further information which, by the standards of its time, was shocking and potentially career-ending.

By the standards of the time, Steel would have understood perfectly well what the implications of an admission of guilt would be.

We can often make flippant and incorrect assumptions of the standards of previous times, especially when we are seeking to retrospectively justify failures. but my own experiences from that time tell me something different. In the early 80s, when Steel was leading the Liberal Party, I (as a young child) was subject to various forms of abuse. The school I attended noticed some of the tell-tale signs. To their credit, they were quick to notice and quick to begin investigating. Unfortunately, certain people were also too eager to believe the abuser, but one thing was very clear - by the standards of that time this kind of thing was clearly taken seriously, even if understanding was not what it is now. It was also clear to me later that my abuser had been terrified of the potential consequences, because even by the standards of that time abuse of young children was not something that was viewed as acceptable - which makes sense really: people don't cover up what is widely tolerated. That's not to deny that systemic failures of that era didn't do myself and others a disservice, but we need to be honest about historic societal attitudes - especially when we suppose the existence of a more widespread acceptance of abuse.

Collusion and silence may have been more common forty years ago, but lest we forget this time was also the same era in which many church leaders covered up (either systematically or independently) allegations of sexual abuse. Such people are today widely criticised, and justifiably so - why should political leaders be treated differently in this respect?

But most telling is the fact that whatever might have been considered acceptable in the late 70s and early 80s was certainly not in the years thereafter. Steel's failure was not only that of inactivity when leader, but also of an inability to offer anything in the years that followed. It's very difficult to give him the benefit of any awareness, and to my mind the fact he's made no positive contribution - or even an adequate one - in more recent years is potentially even more concerning. His evidence to the inquiry, in addition to today's comments hinting at institutional scapegoating, suggest he doesn't grasp the significance of this failure. He has had many years in which to reflect and either admit or correct his past mistakes - but hasn't. Even now sorry seems to be the hardest word.

It is right that David Steel should resign from the Liberal Democrats. It would also have been right, had Steel not done the decent thing, for the party to expel him. But neither action could close the book on this dreadful episode, and the newly published report asks as many questions of the Liberal Democrats as it answers.

Why have we been so accepting of Steel's inadequate excuses?

Are we fit to investigate such accusations when our findings are overturned in such brutal fashion? Can the public, party members, and victims of abuse have any trust in our internal procedures? And, perhaps most importantly, are we willing to accept that the problem is institutional rather than individual?